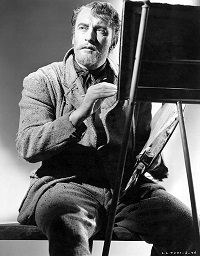 DAHESH MUSEUM WEDNESDAY NIGHT AT THE MOVIES
Looking to pass the summer evenings? Starting Wednesday, July 30, the Dahesh will host a series of classic films. Screenings begin at 6:30 PM, are free to the public, and are introduced by a brief overview of the film and its history. Screenings are held in the Dahesh Museum of Art Gift Shop located at 145 Sixth Avenue, on the corner of Dominick Street, one block south of Spring Street. Complimentary popcorn and soft drinks are provided, and the screenings are wheelchair accessible.
The Summer 2014 films include:
Wednesday, July 30: "The Heiress," 1949, based on "Washington Square" by Henry James. Starring Sir Ralph Richardson, Olivia de Havilland and Montgomery Clift. Running time 115 minutes.
Wednesday, August 6: "The Picture of Dorian Gray," 1945, based on the novel of the same name by Oscar Wilde. Starring Hurd Hatfield, George Sanders, Angela Lansbury and Peter Lawford. Running time 110 minutes.
Wednesday, August 13: "The Moon and Sixpence," 1942, based on the novel of the same name by William Somerset Maugham. Starring Herbert Marshall, George Sanders and Albert Bassermann. Running time 89 minutes.
Wednesday, August 20: "The Adventures of Sherlock Holmes," 1939, based on the stories of Sir Arthur Conan Doyle, and "Sherlock Holmes," by William Gillette. Staring Basil Rathbone, Nigel Bruce, Ida Lupino and George Zucco. Running time 81 minutes.
We hope to see you there!