Rediscovering Egypt:
The Collection of the Dahesh Museum of Art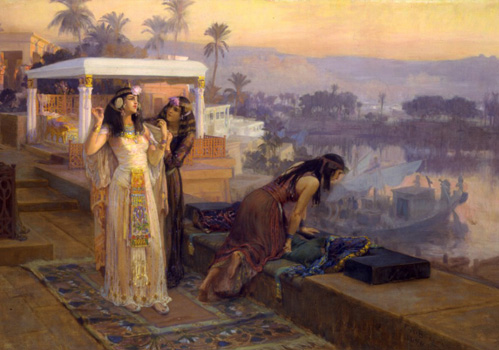 The 2006 Dahesh Museum's exhibition Napoleon on the Nile explored the legacy of Napoleon Bonaparte's brief occupation of Egypt and how the interaction between military power and scientific knowledge shaped the West's enduring image of that country. Rediscovering Egypt: the Collection of the Dahesh Museum of Art, on view in Naples, Florida, at the Baker Museum of Art, January 25, 2014 — May 18, 2014, co-curated by Director of Exhibitions David Farmer and Associate Curator Alia Nour, broadens the scope of the earlier exhibition by surveying the West's fascination with Egypt and its diverse visual representations from 1798 until 1890. With over 90 works from the Dahesh Museum of Art, the Mervat Zahid Cultural Foundation, and a private collection, the exhibition features superb illustrated engravings from the monumental publication Description de l'Égypte and magnificent 19th-century Orientalist paintings by European and American artists such as Charles-Théodore Frère, Edwin Long, Lawrence Alma-Tadema, and Frederick Bridgman. Splendid prints after David Roberts and Jean-Leon Gérôme, together with lavishly illustrated books such as Émile Prisse d'Avennes' magisterial L'Art Arabe, document a century of intense interest in the Orient (as the region was termed in the 19th century). With its broad themes and rich imagery, this exhibition demonstrates that the West's visions of Egypt were fostered by many factors — not only political interest, but also new scientific and technological advances, methods of transportation, and communications, as well as Romanticism, and changing art market. The Dahesh Museum of Art is one of the few institutions anywhere that could mount such an exhibition with its own resources and connections.