Sacred Visions: Nineteenth-Century Biblical Art from the Dahesh Museum Collection
Oct. 18, 2013 – Feb. 16, 2014
At the Museum of Biblical Art
1865 Broadway at 61 Street, New York, NY 10023
Click to download Press Release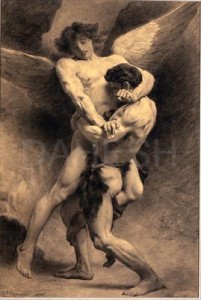 Although the 19th century is today best known for secular art, the Bible remained an important source of subject matter, especially for artists trained in formal academies, such as the École des Beaux-Art in Paris, where religious themes maintained their importance within the academic canon as Historical subject matter. Despite a "modern" sensibility born of Europe's new social and political order following the French Revolution, an expanded vision of the known world that included the ancient Holy Land inspired a continuity of familiar Biblical narratives from the Old and New Testament and spoke to a new audience about morality in a variety of ways.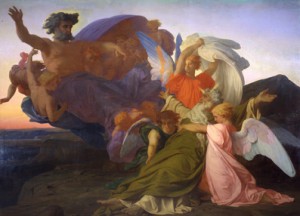 Sacred Visions: Nineteenth-Century Biblical Art from the Dahesh Museum Collection, a collaboration between the Dahesh Museum of Art and the Museum of Biblical Art (MoBiA), features approximately 30 paintings, drawings, and sculptures from the Dahesh Museum of Art collection to present the rich diversity of biblical subject matter produced by masters of the academic tradition. On view are works by well-known 19th-century artists including Bonnat, Cabanel, Doré, Delaroche, and Gérôme, as well as lesser known, but equally gifted artists popular in their time. Sacred Visions also includes illustrated Bibles drawn from MoBiA's Rare Bible Collection.
An introductory brochure accompanies the exhibition, and Adult and Family programs are planned. The Museum of Biblical Art is open six days a week and admission is free.