June 2017
Dr. Dahesh's Birthday Celebration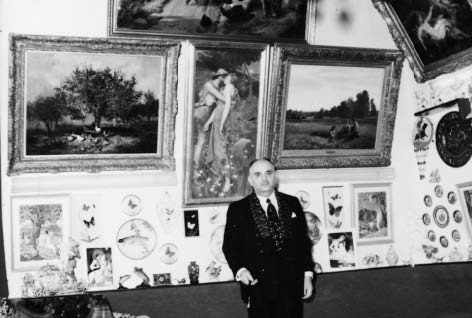 To celebrate the birthday of Dr. Dahesh on June 1, the Museum Gift Shop will offer a 20%  discount on select items through June 15. We cordially invite you to drop by to enjoy a glass of lemonade and cookies, browse, shop and learn more about the Museum named in honor of Dr. Dahesh.
The Shop is open Tuesday through Saturday 10 am-5 pm. For directions, visit our website.
Every purchase supports the Museum's collection, conservation, and programs.
We look forward to seeing you.
The Dahesh Award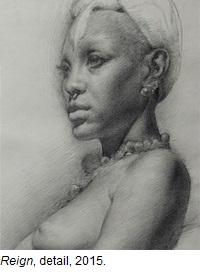 The Dahesh Museum of Art has awarded a cash prize to M. Tobias Hall,
the 2017 MFA graduating student from the New York Academy of Art. A talented draftsman, painter, and illustrator; Hall received his BA
magna
cum laude
in Fine Arts (Animation) from Arizona State University. He studied drawing and painting at the Ryder Studio and the Andreeva Portrait Academy in Santa Fe, NM, and he attended courses and programs at Studio Escalier in France.
This summer, Hall will travel to France to teach a six-week course on figure drawing at Studio Escalier (Paris Program).
Alma-Tadema in Williamstown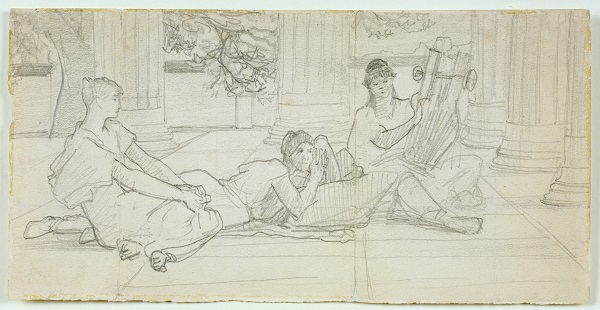 The Dahesh Museum has lent Lawrence Alma-Tadema's First Concept for A Reading of Homer to the Clark Art Institute in Williamstown, Massachusetts for its major exhibition Orchestrating Elegance: Alma-Tadema and Design from June 4 to September 4, 2017. Focusing on Alma-Tadema's design of  the "Greco-Pompeian" music room for the New York mansion of Gilded Age magnate Henry Marquand, the exhibition will feature original furniture, paintings, ceramics, textiles and sculpture that have not been seen together since their dispersal in 1903. 
Behind the Scenes
Museum patrons frequently ask about Dr. Dahesh's original art collection. Born Salim Moussa Achi in 1909, Dr. Dahesh developed an early love of learning and became a famous writer and theosophist. He also loved art: "I am infatuated, or rather in love with art … art captivates me and attracts me as if it were a powerful magnet," he said. Around 1930, Dr. Dahesh began collecting art and, over a period of 50 years, acquired nearly 2000 paintings, drawings and works on paper, sculptures, and decorative arts.
During his lifetime, Dr. Dahesh traveled to Europe, the Middle East, Asia, and the United States to look for paintings that he knew through photographs, as well as attending auctions and visiting museums, artists' studios, and art dealers. His taste was all encompassing, but he favored 19th- and 20th- century artists trained in the academic tradition. Dr. Dahesh was particularly drawn to animal, historical and mythological scenes, as well as landscapes and still life. Among the animal paintings he acquired were Auguste Bonheur's Cattle by a Lake, Arthur Wardle's A Tiger Fighting a Crocodile, and Georges Frédéric Rötig's Tigers Watching Stags—featured below, a scene Dr. Dahesh had imagined and actually commissioned the artist to paint.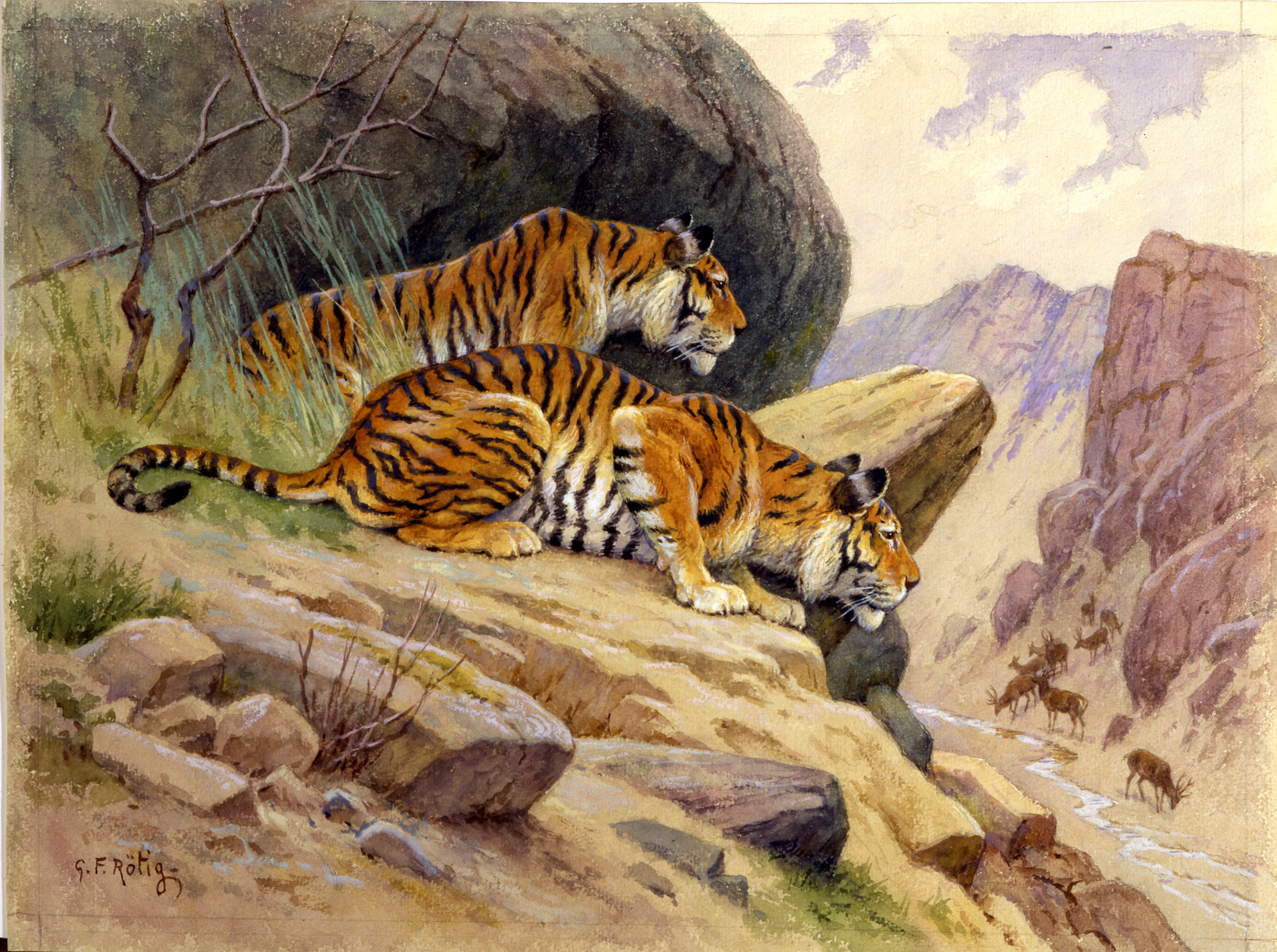 Besides acquiring artworks to illustrate his literary works, Dr. Dahesh's main objective as a collector was to found a museum, a dream that was fulfilled by the Zahid family three years after his death. In 1987, the Dahesh Museum was established by charter from the State of New York, and in 1995 it opened its doors to the public.
Connect with us