Jean Raymond Hippolyte Lazerges (French, 1817–1887)
Algerian Men Resting, 1882
Oil on panel, 22 1/2 x 15 in.
1995.21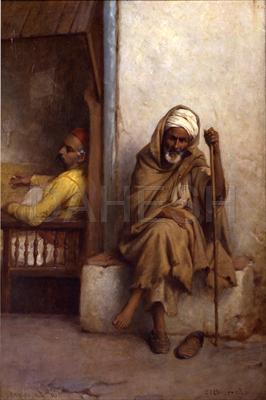 While Lazarges's Salon submissions, beginning in 1841, were dominated by religious scenes, he soon began painting Orientalist subjects after a first visit to Algeria in the 1830s. Some two decades later, he would settle there permanently and was a prolific painter, writer and musician.