Auguste Bonheur (French, 1824–1884)
Study of Cattle
Oil on canvas, 9 1/4 x 7 7/8 in.
Gift of DeCourcy E. McIntosh, 2003.22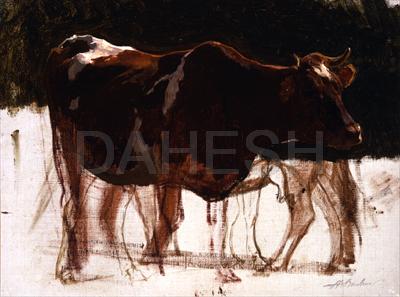 Like his more famous sister, Rosa, Auguste Bonheur was known for his paintings of animals. This vibrant oil study of a cow is typical of preparatory studies for finished paintings such asCattle by a Lake, also in the museum's collection.