Henri-Michel-Antoine Chapu (French, 1833–1891)
Man in Profile, ca. 1858
Pencil on paper, 11 3/8 x 8 5/8 in.
2002.46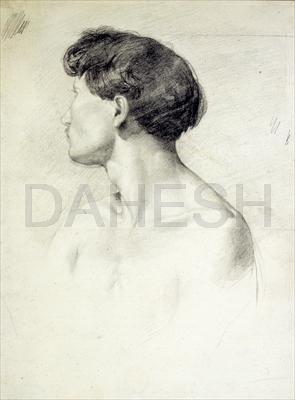 Chapu studied sculpture and painting, the former with Jean-Jacques Pradier (1790–1852) and the latter with Léon Cogniet (1794–1880). He won the Prix de Rome for sculpture in 1855, and went on to a short, but highly successful career marked by numerous civil, religious, and funerary sculpture commissions. The present model strongly resembles one depicted in a similar drawing by Chapu dating from his years in Rome.