Hermann-David-Solomon Corrodi (Italian, 1844–1905)
The Ambush near Giza
Oil on canvas, 40 x 25 3/4 in.
1996.15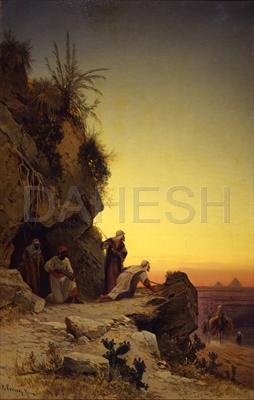 Corrodi gained an international reputation as a landscape painter, counting England's royal family among his patrons. He traveled to North Africa, Egypt, Syria, and Constantinople, where he acquired intriguing objects for his studio and amassed a wealth of motifs for his numerous Orientalist landscapes.