Jean-Hippolyte Flandrin (French, 1809–1864)
Study of a Male Bearded Saint
Graphite on paper, 12 1/4 x 9 3/8 in.
Gift of Ilana M. Katalan
2005.26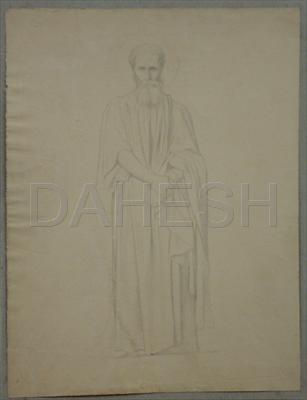 Hypolite Flandrin won the Prix de Rome in 1832, and was the first student of Jean-Auguste-Dominique Ingres (1780–1867) to do so. He spent most of his career specializing in religious scenes, and worked on a number of the many large-scale church decorations commissioned in Paris in the 1850s.