Jules-Émile Saintin (French, 1829–1894)
Self Portrait
Graphite on paper, 6 1/4 x 4 in.
Gift of DeCourcy E. McIntosh
2003.43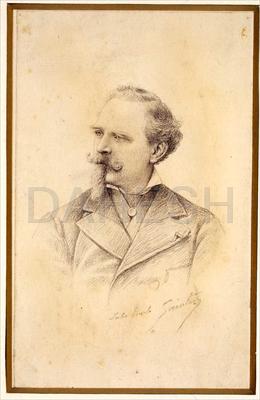 A student of Michel-Martin Drölling (1786–1851) and Édouard Picot (1786–1868) at the École des Beaux-Arts in Paris, Saintin exhibited at the Salon, where he received several medals. From about 1857 until 1863, he worked in America and exhibited frequently at the National Academy of Design in New York, where he was elected an associate in 1861. Apart from portraits, Saintin painted genre and history scenes and favored American Indian subjects.