Oscar Fehrer (American, 1872–1958)
Head of a Woman
Charcoal on paper, 15 x 12 in.
Gift of Catherine Fehrer
2001.2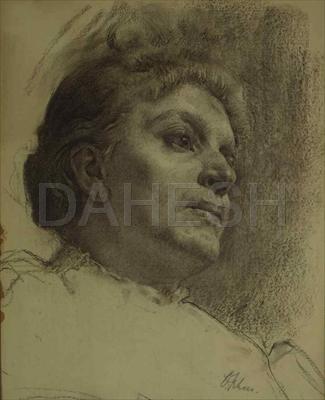 Starting in 1897, Fehrer spent a year studying at the Academie Julian in Paris, a private art school established in 1868 to help students prepare to compete for admittance to the École des Beaux-Arts. Unlike the École, which did not admit women until 1897, the Julian actively welcomed them and soon became the key venue for talented women artists to perfect their skills.