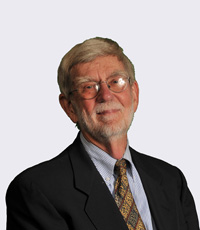 The Board of Trustees and the staff of the Dahesh Museum of Art welcome our friends to a redesigned Website and a new period in the history of our unique institution. The Museum opened its doors in 1995 with a vision of presenting 19th-century European academic art, restoring this neglected artistic chapter to its proper historical importance — the only institution in America specialising in this area. To accomplish this goal, we built a significant collection and organized exhibitions complemented with publications and diverse educational programs. We remain grateful for the enthusiastic response of the public, scholars, students, museum colleagues, dealers, and auction houses here and abroad.
The DMA continues these activities as a museum without walls. In this mode, the Museum has collaborated with Syracuse University, presenting freshly conceived exhibitions in the university's Syracuse and New York City galleries, as well as in Dubai. In addition, we have shared our collection with notable museums in Canada, France, Germany, Belgium, the Netherlands, Spain, the United Kingdom and throughout the United States.
We just moved into new offices adjacent to our elegant Museum Gift Shop in the bustling lower Manhattan neighborhood of Hudson Square. The new Website extends our mission of education in 19th-century academic art, informing our friends of exhibitions organized by the Museum and other collaborations, and offering online exhibitions and resources that can expand the discussion about this period of art history. Our new space has been designed for public programs, such as the First Thursdays lecture series listed elsewhere on the Website, as well as the presentation of artworks from the collection.
We welcome you to the new DMA and invite you to join us as we pursue our mission in a variety of new configurations.

J. David Farmer
Director of Exhibitions