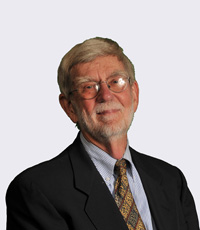 The Dahesh Museum of Art opened to the public in January 1995 after almost two years of intense preparation beginning in 1993, and the Board of Trustees and staff are marking this time as an internal 20th anniversary — thinking back on our achievements and looking ahead to the future and the 2015 celebration of our opening. Back in 1993, the initial space on Fifth Avenue — formerly a commercial establishment — was transformed into a proper museum facility, and the new professional staff began to evaluate Dr. Dahesh's collection, oversee its conservation and organize an exhibition schedule. It was a very exciting time.
With the unfailing support of the Trustees, in the next years the Museum acquired further artworks, based on the mission of presenting 19th-century European academic art to a diverse audience that was largely unfamiliar with it, organized innovative special exhibitions, and produced important publications. This is a good time to thank the many museums and scholars that have supported the Museum through the years with loans from their collections and the credibility that comes from close collaboration with acknowledged experts in the field.
The DMA is currently a museum without walls, but we have never been busier with acquisitions, research on the collection, publications, complete exhibitions and individual loans from the collection appearing world-wide. We like to think that the Museum's mission has succeeded in establishing serious interest in a formerly neglected area of art history and that its collection is now well known for its quality and diversity — making the DMA a go-to institution for other museums and art historians.
And the Museum continues to explore a future with a permanent exhibition facility. We'll keep you informed as we plan. In the meantime, our new website lets you know where to see DMA works of art. Stay in touch.

J. David Farmer
Director of Exhibitions