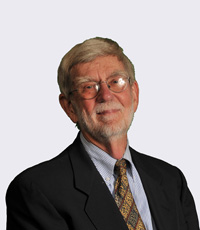 It is a true pleasure to know that 22 years after we first opened to the public in New York City on January 20, 1995, the Museum will once again be an active part of the city's cultural life. For the past year, the Board of Trustees and staff have planned the renovation of the Museum's elegant new space on East 64th Street and its future programs there. The building is a perfect match for the Museum's collection and mission because of its origin in the Gilded Age, when American collectors were enthusiastically acquiring works of 19th-century academic artists. The renovation itself is a challenge—balancing the character of the residence and the functions of a public institution—and we feel fortunate that Hugh Hardy's firm, H3, will lead that task. Hugh has provided New Yorkers with an extraordinary series of projects that have repurposed historic buildings and sites with taste and attention to detail, including the Museum's previous home at 580 Madison Avenue.
During our years without walls, the Museum has maintained an active program of organizing special exhibitions for other institutions and providing loans to special exhibitions in America and abroad. This activity will probably slow down as we begin our exhibition activities on East 64th street but, because our collection has grown and became well known, we continue to honor requests for loans and have committed ourselves to sharing the collection with those museums organizing scholarly exhibitions.
We will also continue to produce catalogues, whether of exhibitions or collections. Academic Splendor, an informative and richly illustrated collection survey that succeeded our more modest 1999 Highlights handbook, has been a great success. We are now celebrating the publication of the first three volumes of a new series we call In Focus for its concentration on a selected aspect of 19th-century art: Academic Art from the Dahesh Museum; The Art of Drawing: Selections from the Dahesh Museum of Art; and Earth, Air, Fire, and Water: Sculpture from the Dahesh Museum of Art Collection. Each work will look closely at one aspect of academic art, an important artist, or even a single work of art, illustrated with examples from the Museum's collection. Please check the website's Publications section for more information on these and other available works.
Bringing academic art once again to our good friends in New York City is a very exciting prospect for us. We look forward to seeing you later this year.
J. David Farmer
Director of Exhibitions