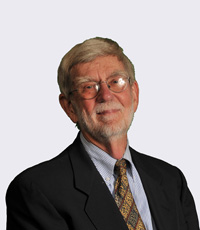 After celebrating the twentieth anniversary of the Dahesh Museum of Art's opening to the public on January 20th, 1995, the Board of Trustees and staff have begun the pleasurable task of renovating the Museum's elegant new space on East 64th Street and planning future programs. It's wonderful to have a permanent home, especially in a building that is an ideal match for the Museum's collection and mission because of its origin in the Gilded Age, when American collectors were enthusiastically acquiring works of 19th-century academic artists. But providing the proper climate control and security that today's museums require is more complex than decorating a mansion, and it will be some months before the Museum is ready for its public opening. This is the third space that the Museum has developed, so we have excellent experience in the process.
Renovation, however, is not the only activity engaging the Trustees and staff. We have never been busier responding to requests for individual works of art and entire exhibitions to museums here and abroad. We are always evaluating the collection and assessing potential acquisitions. Our website keeps you informed of these important functions. We have produced two new publications, Academic Splendor, an informative and richly illustrated collection survey that succeeds our more modest 1999 Highlights handbook, and Academic Art from the Dahesh Museum, the first of an In Focus series on aspects of the collection. The next In Focus volume, on 19th-century academic drawings, is in preparation.
We like to think that the Museum's mission has succeeded in establishing serious interest in a formerly neglected area of art history and that its collection is now well known for its quality and diversity. Presenting it once again in New York City is an exciting prospect for us. We'll keep you up to date on our progress, so stay tuned.
J. David Farmer
Director of Exhibitions