Travel With The Dahesh
Friday, October 25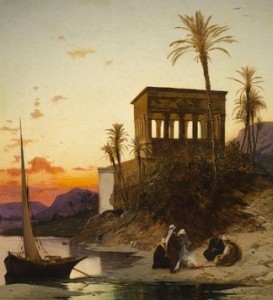 Travel with the staff of the Dahesh Museum of Art to see Echoes of Egypt at the Yale Peabody Museum of Natural History in New Haven, where paintings from the Dahesh Museum anchor the exhibition. It promises to be a fun outing, a brisk foray in the leafy Fall.
We will leave Grand Central at 10:00am on Metro North and arrive in New Haven at 12:00pm for a delicious lunch followed by a curator-guided tour of the exhibition. We will leave New Haven at 4:47pm and arrive at Grand Central at 6:47pm.