The Dahesh Museum of Art collection includes paintings, drawings, watercolors, prints, photographs, sculptures, and book illustrations by some of the most popular European and American academic artists of 19th and early 20th centuries.  Artists such as Benouville, Bouguereau, Bonheur, Cabanel, Gérôme, Leighton, Alma Tadema, L'hermitte, Troyon, Vernet, Bridgman, and Ernst explored the subjects preferred by their fellow academicians and by the growing middle-class audience who visited the annual Salons in Europe's major cities.  Sumptuous landscapes, exotic "Oriental" scenes, closely observed animals, lofty themes from history and myth, and intimate scenes of everyday life form the core of the Museum's collection.  Works by masters acclaimed today and by artists known only in their day demonstrates the diversity and eclectic nature of the 19th-century art world, enhancing our understanding of its rich legacy. The Museum's permanent collection continues to grow with new acquisitions, gifts, and bequests.
Academic Art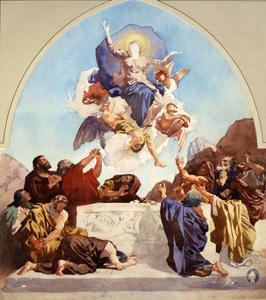 For a long time, most accounts of 19th-century European art have told a selective tale of struggle and opposition, featuring artists who by rejecting the past, seemingly forged a path that inevitably led to Modernism.  Yet, this tale has ignored most of the artists and institutions — broadly known as academic — that were in fact central to the period.  The academic tradition — rigorous training, historical subject matter, and polished execution — produced centuries of great art, and to dismiss its existence, as well as the exhibition and patronage system that nurtured and rewarded its accomplished advocates, does a disservice to the richness and complexity of the 19th-century art world.  Recent exhibitions and scholarship have, however, revised such distortions, and today academic art has gained significant popularity among collectors, scholars, and the general public.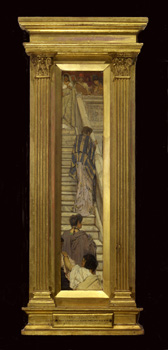 So what is Academic Art?  Simply stated, academic art refers to the tradition of drawing, painting, and sculpture taught at the academies or art schools of Europe.  First established in Renaissance Italy, academies flourished in the 19th-century and prescribed strict guidelines for the production of works of art. This organized training system ensured that artists possessed a high level of technical ability and familiarity with the lofty themes of the Western tradition.  Nearly every city in Europe and, later, the United States, Australia, and Latin America developed an art academy that set similarly high standards
The most important academy of the modern period, and the one upon which many others modeled their own systems of promotion, patronage, display, and teaching, was the French Academy, founded in 1648.  During most of the 19th century, this powerful institution oversaw the premier art school in Paris, the École des Beaux-Arts, and controlled the official exhibitions known as Salons.  It established a strict hierarchy for paintings: classical, religious, mythological, and allegorical subjects — grouped together as history paintings — surpassed in importance landscapes, portraits, still lifes, and genre subjects (scenes from everyday life).  The Academy also prescribed a painting style that left the surface of the canvas smooth, with no visible brushstrokes, and awarded the most prestigious honor a French art student could receive, the Prix de Rome.