Charles Bargue (French, 1826/7–1883)
The Arm of Moses by Michelangelo, ca. 1868
Lithograph, impression on gray paper, 24 x 18 9/16 in.
2001.10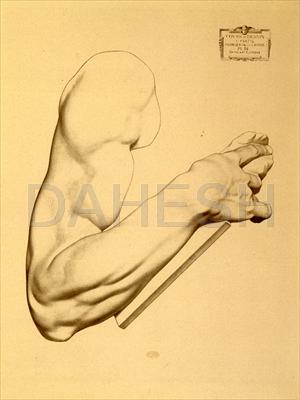 Plate 24 of vol. I: "Models in the Round," from the Drawing Course (Cours de Dessin, vol. I: Modèles d'après la bosse)
Charles Bargue and The Drawing Course
Before studying plaster casts or live models, art students usually tried to master the skill of drawing by copying two-dimensional images. They did so on their own or with teachers, with the help of manuals or drawing courses. By the mid-19th century, many such courses were in print and formed a primary tool for basic drawing instruction. Proficiency in drawing—considered by the academy to be the essential component of art—was a requirement for admission to the École des Beaux-Arts in Paris, and, once enrolled, students would continue to practice and perfect their technique.
One of the more famous drawing courses was compiled by the painter and lithographer Charles Bargue, in collaboration with the leading academician Jean-Léon Gérôme (1824-1904), and published by the art dealer Adolphe Goupil between 1868 and 1873. This Cours de Dessin contained 197 loose-leaved lithographs divided over three volumes, providing students with many different examples of plaster casts (vol. I), paintings and drawings by old masters and contemporary artists (vol. II), and charcoal drawings of a male model in various poses (vol. III). In the first volume, many plates show a rudimentary abstraction of the general form of the model next to a finished version of the same object.
All original lithographs from the Drawing Course in the collection of the Musée Goupil in Bordeaux were shown in an exhibition at the Dahesh Museum of Art (Charles Bargue: The Art of Drawing, November 25, 2003 – February 8, 2004). That exhibition coincided with the republication of the complete Drawing Course. This book by Gerald Ackerman can be ordered through the Museum's Giftshop.