Eugène Fromentin (French, 1820–1876)
Studies of Arab Children
Charcoal and body color on blue paper, 11 1/4 x 18 1/2 in.
Gift of DeCourcy E. McIntosh
2003.33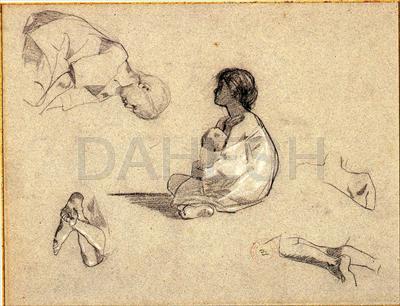 In addition to his many paintings of Orientalist subjects, Fromentin was well known for his travel writings about North Africa, such as Un été dans le Sahara (1857) and Une année dans le Sahel (1859). This undated sketch is similar to those made during his trips to Algeria in 1847–48 and 1852–53.