Jean Désiré Ringel D'Illzach (French, 1847–1916)
Léon Lhermitte, 1884
Bronze, 6 11/16 in. diameter
Inscribed: leon lhermitte mdccclxxxiv / dessinateur peintre / ne a mont saint pere aisne. Signed: ringel sc.
2002.36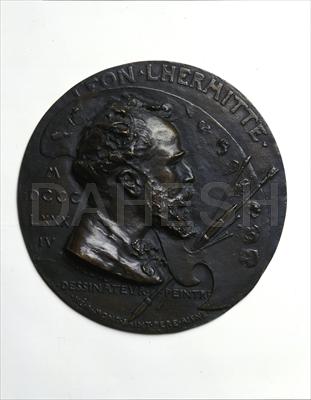 Portrait in profile of the painter and draughtsman Léon Lhermitte (1844-1925), who is represented by several works in the museum's collection.